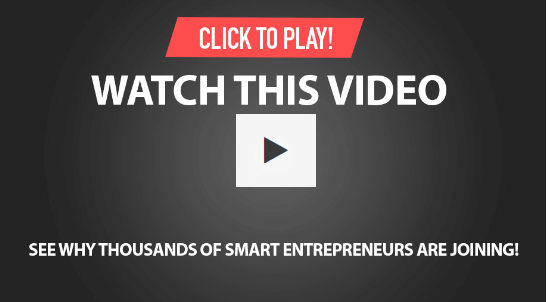 BOTS Companion of a modern human revenue managers- As technology advances in this era, a host of automation and sophisticated solutions has emerged for businesses to leverage on in their quest for better business opportunities. In this aspect, bots have established themselves to be an integral component of web consumers and online businesses in daily living.
Evolution of Bots
It is not surprising that the emergence of sophisticated technologies such as Artificial Intelligence could impact the lifestyle of modern consumers and businesses. The progressive development of digital technologies led to the growing prominence of the Internet where search engines like Google and Yahoo seem to rule and reign.
A lot of dynamic human revenue managers software solutions arise from this process to cater to smarter and more efficient revenue management systems for any type of industry or business. Advanced digital technology opens the pathway for bots to come in and take over many mundane tasks that beset humans. It has been noted that there are certain advantages of replacing the human workforce with bots to ease the workload or stress on workers.
Moreover, bots are mechanical devices with sufficient human intelligence incorporated to function round the clock without feeling fatigue like humans. Such options are likely to draw good responses, particularly in the revenue management arena where more profits would be realized.
Leveraging on Bots
AI bots are designed and developed to be powered with similar human intelligence in analysis and decision making on simple tasks and routines in various standard processes and procedures found in businesses. Such robots are capable of synthesizing huge volumes of business data collated at various checkpoints rapidly to be processed and evaluated as useful information that would benefit the business positively.
A bots companion would be deemed to be a highly useful entity for a modern revenue manager who is beset with many responsibilities and obligations in running a business efficiently. Bots could generate useful insights on the business operations, processes and procedures which could lead to enhancements for better performance and productivity that would push earnings and bottom lines.
This would ease the revenue manager's job specs to remain efficient and effective when mundane tasks could be assigned to the bots which could perform with higher efficiency. Hence, artificial intelligence is said to have revolutionized many industries and businesses across the globe today, with obvious improvements from the front-end to backend operations.
Further Capacities of BotsAI-based bots can be programmed to be capable of analyzing and identifying market trends and consumer demands which are crucial to business operations and survival in a harsh market.
These special devices are able to trace upcoming events to estimate any rise in demands in order for revenue managers to act according to the market condition that would yield the best of business results. No doubt that bots would work tirelessly 24/7 with consistent precision and performance to benefit many businesses that can afford this dynamic technological advantage.
Industries which require round-the-clock attention or service would certainly benefit from AI bots if they can leverage on the high-tech features effectively. Industries that experience continuous fluctuations in prices, demands or trends can also benefit from implementing AI bots which can add huge value to revenue management. These robust components are able to determine the best rates quickly for any business task or operation as well as advice revenue managers on upcoming market sectors to target on. They could point revenue managers to the better options in promotional offers for optimal revenue to be garnered.
Market Application
One of the prominent applications of AI bots is the hotel industry where there is a constant hustle in various operations and processes. Direct bookings on rooms and facilities at hotels have always been challenging with OTA commissions skyrocketing to eat up major revenues of hotels.
Hotels could implement AI bots to enhance their services and operations by manipulating the advanced features of these robust machines that could identify consumer behavior and preferences to services and facilities available. Moreover, AI powered bots are able to provide a better visitor experience with a specially designed or personalized journey which satisfies consumer needs and interests. Hence, there would be an increase in visitor engagement while reducing the process time in purchase for a quicker conversion even via the hotel website.
Replacement Theory
The dynamics of AI bots in any industrial application may pose a concern to humans who see the presence of AI bots as a threat to their livelihood. Revenue managers may feel redundant and insecure about their job and existence. However, it should be kept in mind that these micro machines are designed to process and analyze a limited number of parameters which form basic decisions which humans process irrespectively.
AI human revenue managers bots are unlikely to consider external market influences which fluctuate frequently and randomly, but are identified by human revenue managers with experience on market conditions. So, AI bots can be considered a boon to revenue managers if treated as a business companion than foe. AI bots are not to be treated as successors that would take over revenue managers, but act to complement them by supplying and confirming relevant market information such as analysis and competition for revenue managers to make better informed decisions to optimize revenues that would drive businesses to higher milestones of success.
It is impossible to turn back the clock on technology as it continues to evolve rapidly to bring on more dynamic solutions and tools that could enhance living and productivity. Hence, it is necessary for consumers and businesses to leverage on the latest technologies that include AI bots as potential life companions of great benefit when aptly deployed.
The ideal mix could be in the form of AI human revenue managers bots efforts mediated and supervised by skilled and experienced human revenue managers. This would boost online reputation management where automated processes would require minimum human intervention to free revenue managers in more creative approaches and solutions in maximizing revenue per guest earning. Revenue managers are then able to put more on their plates while donning different hats at the same time.
Article Wings – Top Quality PLR Articles | PLR Content | For Internet Marketers