Brand Position Marketers And Business Owners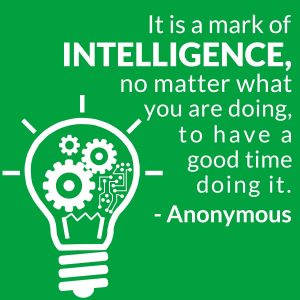 With the rising market competition, all businesses in the market struggle with brand positioning. They could be at the top of the pack today and yet fall to the bottom the next day if they are not alert to the market changes and competition.
What is Brand Positioning? "Brand Positioning Need It Have It How to Go About It"
Brand positioning is crucial to the survival of the company that is supportive of the brand. It is a challenge to keep the brand in clear view for all targeted consumers as the saying, "out of sight, out of mind" is very applicable in a competitive market.
Marketers and business owners clearly need to differentiate their brand in consumers' minds from others, especially competitors which tend to generate similar brands with similar names to confuse consumers to lure them over.
Brand positioning involves segmenting the market to identify the targeted audiences that would boost business growth. Marketers could employ simple common sense or sophisticated segmentation research tools. Relevant information about preferred market segments or niche markets such as age, gender, lifestyle, preferences and purchase habits should be procured to help marketers understand their target markets betters.
Such information would help marketers plan and design better marketing campaigns with dynamic marketing strategies to win over potential leads in the business.
However, brand positioning triggers off a scramble for top positions that indicate power, market recognition and reputation in the market. This creates competition in the market, which benefits consumers in search of the best options to satisfy their needs. Marketers would need to track competitors' offerings and market position to prevent a loss of market influence over identified market segment that would benefit them.
There are direct and indirect competitors which marketers should identify and evaluate to be clear about their brand position compared with their own in the current market. Customer feedback is also crucial in determining brand position in the market with the myriad of brand options available. It is important for marketers to figure out what consumers' perceptions are about their brand compared to competitors'. This would help marketers to be better armed in a brand positioning war to retain their customers while winning new ones to their shores with the best of marketing strategies.
Do Companies Really Need IT?
If companies today understand the definition and role of brand positioning, they would clamor for it. It is the explicit differentiating of brand to be distinct in the consumer's mind. A good positioning of the business brand generates supportive perceptions of target consumers to incline themselves towards that brand.
This is not the end to the means, but a continuous journey that must be actively undertaken with changing conditions such as consumer habits and market trends. Good brand positioning establishes the foundation for the brand to grow and expand in the market through dynamic marketing strategies and innovative tactics that would boost business bottom lines. The end of the journey for brand positioning is increased brand sales and business growth.
Who Has Brand Positioning?


Once companies understand the definition of brand positioning and its relevancy in today's competitive market, it is necessary to evaluate the company's market position on brand position to determine if it exists. Many different schools of thought may cloud the real definition and application of brand positioning unless marketers or business owners evaluate their business brand positioning accurately.
Companies must use the right tools in evaluating their brands to determine if they have favorable brand positioning in the market that would benefit their marketing endeavors. This influences the results at the end of the day in driving brand growth. Good brand positioning offers companies a clear direction on emerging market innovation to influence the next marketing campaign for greater results and business outcomes that are favorable.
Brand positioning should not be mere fancy words without actions. It is those companies that understand the term and its potentials to leverage on for greater business growth. Understanding consumer needs and staying alert to emerging technologies helps companies identify their market position with better tools and creativity in developing cost effective marketing strategies. This would help companies address consumer needs, especially targeted niche markets for their brand and business.
How to go About IT?
There are certain aspects to be addressed to secure good brand positioning for any brand. Marketers and business owners need to consider the most outstanding needs of consumers today, especially those that support their business brands. Some brands may need to be tweaked and updated or even changed over time to suit the exact needs and preferences of the consumers and market trends in order to stay relevant in the market and survive.
It is vital to address the more outstanding needs of consumers in establishing a strong brand position. Building a strong brand position requires alertness to the current market trends and an understanding of the company's resources.
Simple steps could be undertaken to build brand positioning personally instead of hiring professional brand builders in the market.
Step 1 – Study the market and competition
These sources are excellent in identifying the true attributes of brand positioning at any time of the day. They reveal many interesting aspects of brand positioning that would impact consumer choices and behavior.
Step 2 – Assess Strengths and Weaknesses
Once the company is armed with the latest information on brand positioning in the market and its competition, it is necessary to evaluate its personal strengths and weaknesses from backend to front-end, offline and online. This could permeate the areas of products and services, packaging and distribution, customer help and communication.
Companies must identify that differentiating idea from within to generate a better brand position for themselves.
Step 3 – Long term brand position Outcome
When companies are engaged in a "Think long term" attitude, their market stance would be quite different. They would be far-sighted with better efficiency in their daily operations to meet short term goals quickly with a long term mindset.
Step 4 – Communicate through Activation
Finally, spread the word around the brand position market on the differentiating idea that would benefit all participating parties.
Brand Position Marketers And Business Owners