Marketing Services Companies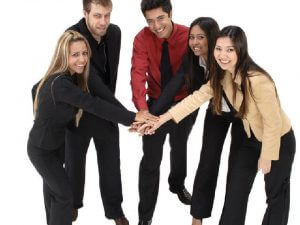 Changing Times for Digital Marketing Services Companies The market is an ever-changing landscape for businesses that undergo emerging technologies, particularly digital technology, which brings about more sophisticated and advanced tools for marketing. Online marketing is gaining high momentum with faster and better products and services provided by entrepreneurs and large companies via digital marketing.
Changing market trends can impact consumer behavior, especially buying habits which can affect the market position and financial standing of companies, big and small. Digital marketing services are also affected as companies change their forms of marketing such as pulling out of YouTube advertising which causes the huge decrease in income.
Digital Marketing Services Providers
As technologies change over time, digital marketing services need to be dynamic to be flexible with the changes. Investments may be held back in global digital marketing if conventional digital advertising is deemed no longer effective. Online ads have undergone drastic changes where many service providers offer free advertising to lure back companies to their fold.
Ineffective online ads could be caused by low quality contents posted or bad channels of distribution chosen where the viewership is low. It is imperative that digital marketing service agencies must be discerning on channels of distribution which are considered best locations for placing these ads for greater business outcomes. Company reputation is easily affected if poor contents are posted without proper vetting. Bad channels of distribution become a waste of resources for investing companies which do not enjoy expected sales and profits due to the lack of good potential business leads to boost their business operations.
Digital marketing services providers must be skilled in identifying these two components for companies that wish to invest in digital marketing as part of their dynamic marketing strategy in their marketing campaigns. Ads must be aptly placed where targeted audiences are to ensure a continuous flow of web traffic to the business sites for sales and profits instead of uninterested consumers; even worse would be channels where "bots" ply due to automated processes as bots are unlikely to spend money on products. Hence, these advertising efforts in the wrong channels would be wasted. Good digital marketing services companies need to be discerning about the quality of contents and the choice locations of distribution to provide the best of services to companies seeking to break into the marketplace.
Changing Times
Changing market landscapes would cause changing marketing decisions to come on by different businesses which operate on different goals and marketing budgets. It could prove surprising that there could be no loss in sales with advertising cuts; neither is business growth impacted if the business operations and processes were properly managed. There may be an increased percentage of advertising effectiveness when advertising cuts are properly managed in diverse market seasons.
There have been cases of large corporations such as JP Morgan Chase, which reduced many advertising sites in their online marketing or advertising efforts. Surprisingly, there was none of the feared repercussions that include performance deterioration based on measurable performance metrics. This means that the marketing budget was properly managed with a clear identification of marketing focus exercised to ensure a higher efficiency of the company from marketing budget spending to quality of products and services rendered.
It is noted that changing technologies over the past decades would have an impact on companies and their marketing styles. This was seen with companies steadily steered away from conventional media marketing such as TV or radio advertising to embrace digital advertising as the latter option offers more leads per dollar spent than the former. Digital advertising proved to be more effective and efficient in terms of cost and outcomes.
Many digital marketing companies would experience dramatic growth quickly as businesses switch over to digital marketing channels.
Better Digital Marketing Management



However, not all is a bed of roses forever for businesses riding on the wave of digital marketing. Some businesses may still fall depending on the way they operate and the marketing decisions taken on. Hence, it would be better if there are measurable tools to determine the feasibility of chosen digital marketing approaches to ensure profitability and success.
The market now offers vibrant tools and solutions like statistical charts and graphs on every digital marketing technique to identify the effectiveness of media spending. Companies deploying digital marketing approaches are now supplied with real-time figures to discern their market position. Better marketing decisions can be made from this provision of market statistics in order to compete effectively and efficiently in the market.
Hence, it is not surprising that some companies may exercise marketing cutbacks as one of their marketing strategies depending on the market landscape. Experienced digital services companies could offer their professional assistance to companies that may lack such skills and market experience.
Encouraging Media Spending
There is an important role for digital marketing services companies to play in the market despite the changing trends that would affect the media spending capital of businesses. Digital marketing services companies must be ready with the apt tools and solutions to recommend to different types of corporations and businesses in maintaining their market position comfortably and confidently. There must be appropriate software and processes which could be applied to display clear statistical evidence of good returns to any investment made by the corporation. That would be the bottom line of businesses in the market today; that money spent will bring about, anticipated, if not optimal, financial returns in a reasonable time-frame.
As a marketing firm, difficult questions posed must be aptly answered concerning fund management to bring about high ROIs. Businesses that engage the professional services of marketing services companies are anticipating real consumers to visit their sites for higher sales and profits instead of bots. Hence, online ads must be aptly positioned to attract target audiences that would support business growth and brand building. It may be quite a challenge for digital marketing services agencies to be convincing to businesses if due diligence is not properly exercised to ensure greater effectiveness in handling corporate advertising budgets that would bring on healthy returns.
Article Wings – Top Quality PLR Articles | PLR Content | For Internet Marketers
Marketing Services Companies