Potential Business Leads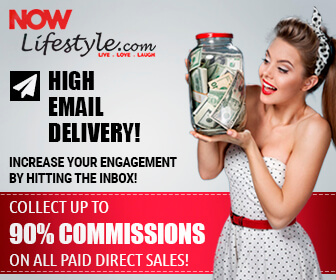 Businesses require a host of potential business leads and customers to stay competitive in the market today. Hence, it is not surprising to have a constant buzzing of lead generation ideas and solutions for businesses to grow their mailing list. This would include the likes of content marketing and search engine optimization for successful marketing strategies and marketing campaigns to happen.
Every modern business requires new and qualified leads that would benefit its bottom line. It is vital for businesses to generate optimal leads through the right lead generation methods.
Generating Leads
Although it is well known among the business circle that "content is king", it is crucial to deploy content marketing aptly for optimal business returns. Quality contents are instrumental in generating good leads that would benefit the business with more interests on the brand or business offerings.
Well planned content marketing is capable of generating good leads to build the business. Optimized contents are highly sought after by modern consumers who want useful and relevant information which is of value and benefit to them. These become good leads for greater business growth when up-to-date information is readily available from the marketer to the consumer.
Via eBooks
Another dynamic lead generation idea is offering eBooks with dynamic contents to targeted business audiences. E-Books are instrumental in successful online marketing where more preferred niche audiences are identified to support the brand or business.
E-books are excellent as an icebreaker in hosting networking meetings where targeted consumers could be enticed with the relevant information available. It is also possible to sell the eBook to interested parties that may turn out to be potential business leads or customers. Good relations could be established when eBooks are generously offered to targeted niche audiences to win their confidence on the brand or company. These could be added to the business mailing list to become loyal customers over time.
Effectiveness of eBooks
There are many good reasons to deploy eBooks as a dynamic marketing tool with convenience and cost-effectiveness being in the list. When premium contents are offered to targeted audiences in an eBook, the number of potential business customers escalates. The contents could become viral with an expanding circle of interested customers resounding towards the business.
Good contents in an eBook could be very educational to its readers; this could establish the authority and expertise of its writer especially if market experts acknowledge the contents and writer. Once the eBook writer gains public recognition in the market, the brand becomes established and marketing efforts are much easier at a lower cost.
Webinars
Webinars form an exciting option to generate new leads to the business. Well-planned and professionally executed webinars are likely to gain the favor of web consumers and industry experts to allow businesses a greater advantage. Business owners or marketers who host webinars have the advantage of filtering potential business leads and customers. This would be a great marketing tool to be leveraged on in generating organic traffic to the business shores.
A webinar is instrumental in generating huge volumes of qualified leads if the topic and the contents are attractive to targeted niche audiences. The facilitator must be professional and charismatic to win over potential business leads as customers for the brand and business.
There must be the right attractions and benefits to be gained from webinars. This could include new solutions or tools which webinar participants could procure without incurring high cost. Webinars could also offer exclusive information which is hard to secure without the necessary connections in the premium circles.
Successful Webinar Tips
Running a successful webinar requires a strong topic or theme which would attract the right crowd in the market. This is the target audience, which the business is eyeing at. The webinar audience must be aptly identified and invited for an opportunity to talk about the brand or business with willing ears and heart from the participants. The webinar audience must be astounded with the offerings from the webinar that they would want more and sign up with the business on its mailing list. This would create more business opportunities for the company to educate or entice business leads to the brand or business.

A successful webinar requires an astounding speaker who is knowledgeable on the subject listed as the topic of the session. There must be a definite opportunity to secure respect and confidence in the brand or business by the target audience through the assigned webinar speaker who has a very important task in convincing participants to support the brand and business.
Good webinars with relevant and interesting contents should be recorded for others who could not participate in the live session. This would allow the business to create more opportunities to attract other potential business leads that are not at the webinar. The webinar contents could be distributed to others who might be seeking similar solutions at a later time if the webinar contents are applicable to those situations. Business owners and marketers could review and edit the webinar contents for other marketing campaign in the future if similar products or services are promoted by the company.
Webinar feedback should be accepted to improve future webinars as well as allow webinar participants to offer their opinions and evaluations of the session, brand or service rendered. Receiving consumer feedback or comments open up the doors for business opportunity for business owners or marketers to connect with more potential business leads.
Conclusion Businesses do not lack potential business leads  and ideas to boost their mailing list for more potential business leads and customers if they look carefully at what is available in the marketplace. Good contents could be aptly manipulated with dynamic marketing strategies to win over targeted audiences for optimal business returns.
Different companies in different businesses would apply different lead generation ideas to secure their desire web traffic to their sites to boost sales and profits. Some may apply more than one great lead generation idea in their marketing strategy and campaign for a more effective business outcome.
Article Wings – Top Quality PLR Articles | PLR Content | For Internet Marketers
Potential Business Leads