Marketing Strategies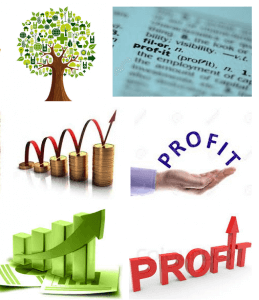 Any Internet business today must be aggressive in its marketing endeavors to remain relevant in the market as competition intensifies. Businesses are scrambling for the most effective and efficient marketing strategy or tactic to grow their bottom lines quickly while aiming to be a market leader in their industry.
It is not surprising that every form of advertising and marketing ploy would be checked and engaged for optimal results. Businesses would want to engage in Internet marketing activities and solutions that would boost their market presence and sales with a favorable SERP ranking by top search engines.
Dynamics of Viral Advertising
Every marketing strategy must be effective in bringing in the desired potential leads that translates into higher sales. Viral advertising is one such marketing strategy that reaches a very wide scope of audience for a business which manipulates this technique effectively.
Viral advertising refers to the marketing of business brands or products dynamically through multiple media channels with recipients of messages being compelled to share or forward the information willingly and quickly. The essence of a business brand and product is passed on effectively to a much larger than expected crowd without incurring more cost from the business owner or marketer.
Businesses are banking on supportive consumers to advertise their brand, products or services on their behalf without payment. There are many ways in which businesses could be creative in viral advertising. Media sponsors in entertaining videos or logo competitions are very effective in spurring the web community to activate viral marketing.
Dynamic Channels
The social media networks prove to be dynamic platforms for viral advertising or logo, which may interest a lot of consumers either for fun or rewards. These subtle marketing options are likely to spur hype and buzz in the market through active sharing of the business promo message. This form of advertising is common on Facebook, Twitter or Pinterest Newsfeed that motivates a higher response from consumers.
Viral advertising is known to be a relatively affordable marketing strategy for business owners and marketers on a tight advertising budget. It avoids the business mail being labeled as spam mail as it is passed around by willing recipients to their personal circles of contacts. Aggressive Internet businesses engage in special incentives such as cash rebates and discounts in motivating viral marketing on their targeted brands and products or services.
Benefits of Viral Advertising
Viral advertising proves to be a very effective business promotion tool with a myriad of benefits. Great hype and buzz is generated with viral marketing with a clear recognition and acknowledgement from the public on the business brand and website as well as the marketer instrumental in the marketing effort.
A substantial circulation on target traffic is generated to boost the business sales and profits. It is very easy to strengthen the business brand's market position with well planned and implemented creative marketing strategies via viral advertising.
Marketers who engage in viral advertising are likely to combine with other dynamic marketing strategies such as SEO. This augurs well with top search engines that accord higher website rankings that incorporate SEO features. It is easy for companies deploying viral advertising and other dynamic marketing strategies to be noted as market leaders in their industries.
Well structured ########## could easily become viral through a simple, compelling suggestion or an addictive game. Even a hilarious story or free giveaways at a limited time offer could generate a viral response to kick start viral advertising. Many great ideas for generating viral advertising are possible to benefit the company and business brand in enhancing brand visibility in the market.
The low cost of viral advertising is particularly attractive to small and new businesses for a fast and effective reach in the market to be established. This would cut down their marketing budget dramatically. A lot of promotion with wider public recognition is possible on the business website and brand.
This dynamic marketing strategy requires little effort to stir up the momentum in reaching wider audiences if the promo message is well thought out. Once a viral advertising is activated, it is very easy for the company to repeat similar success for different products, services and brands.
Without Viral Advertising

Great disadvantages arise when businesses today refuse to consider viral advertising. Businesses would be stuck in a rut with their routine marketing strategies and campaigns that could become stale and boring to consumers over time.
High cost would be involved which leads to a high budget on marketing and advertising which is crucial to businesses that want to stay relevant in the market today. The increasing cost of marketing and advertising in the market could cripple or limit the business potentials if viral advertising is not considered.
Viral advertising also helps boost the business creativity as it is part of a dynamic innovation in marketing. If a company's marketing campaign is successful via viral advertising or marketing, this would be proof of its creativity in engaging the market to be interested in its brand or products.
Lots of potential leads could be generated through viral advertising due to the quick sharing and forwarding of messages to all walks of consumers. The company would enjoy reaping more than enough potential business leads to be followed up and enlisted into the business mailing list. However, such opportunities could be lost if the viral advertising or marketing is not implemented.
Conclusion marketing strategies  viral advertising is now considered business promotions 101 that all modern businesses should engage in for a greater business or brand awareness and visibility in the market. Higher sales and profits are expected through viral marketing as more consumers are informed of the availability of promotions and business benefits.
Companies that engage in viral marketing are seen to be creative in the industry with a connotation as market leader. This would augur well with top search engines which would accord higher website rankings that would attract more traffic to the website.
Without viral advertising, companies would struggle constantly to find cost effective and efficient marketing solutions that would promote them and their wares.
Marketing Strategies