Snapchat Marketing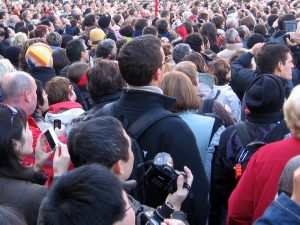 There is a lot of misconception surrounding marketing on Snapchat with many people assuming that there are no active people there and that Snapchat is slowly dying. This is very common but you should know that Snapchat marketing has got around 191 million active users on a daily basis. Most of the Snapchat population comprises of teenagers who do not have any other social media connections.
Just because people do not know how to use Snapchat to their advantage does not mean that you should leave. When competitors leave, they create even more room for you to be successful. This helps you grow your brand even more rapidly.
Be ahead
When you are planning for your Snapchat marketing online marketing, it is always helpful to be a step ahead of the competition. Snapchat has only twenty-one percent of company accounts. This means that each brand has a great opportunity to find new customers.
It does not matter the method you use, it is important to ensure that the content is engaging and fun. You should begin by following some of the brands that you respect, even if they are not competitors. This is the only way you can see the kind of techniques and tools that they use. You can also learn a lot about the content that they use to engage the younger generation.
It is very important to try experimenting with various kinds of Snapchat marketing snaps. You should then ask for feedback and pay attention to it. This is the best time to engage with them. When you realize what works, you need to concentrate on it. This will allow you to refine your strategies in the future and stay ahead when building and connecting with your audience.
The younger demographic
We have already established that most of the Snapchat users are the younger generation and this is what makes it a bit confusing for the grownups. The platform was designed in such a way that teenagers find it fun to use and explore. According to research, Snapchat has been quite successful in keeping the teenagers engaged.
This is the reason why 78 percent of young people aged between 18-24 years use Snapchat. The same age group has only 45% users on Twitter. When you understand the appeal for teenagers, it helps you to cater for the snaps that you make.
On Snapchat, it is not all about the call to action and showing products in each snap. You need to start with a story that has all the elements of a story. You may also have videos and photos in a sequence. This helps you talk to your audience better.
When you are creating the stories, you need to be very creative. The stories should be engaging, playful, and fun. Following other accounts is one of the best ways you can learn how to make it big on Snapchat.
Give your brand a human side
If you are keen, then you have probably noticed that Instagram and Facebook keep on changing their algorithms and this is something that keeps marketers so occupied. These changes are being made so constantly. This is usually done so that the users are able to find the content that is genuine and more human. This is as opposed to the robotic kind of posts, which dominate the pages run by companies.
Snapchat is designed to avoid that mistake. The snaps are all about having as much fun as possible and enjoying the moment. They allow you to show your playful side. This allows the users to have a better and more realistic look at your company. You should, therefore, allow some vulnerability about your company to show using the snaps you post.
To ensure you come across as authentic, you should concentrate on educating the audience regarding your brand instead of just selling the product. You need to address the issues that the audience can easily relate to and the ones that the brand cares about.
Work diligently to entertain followers and gave as much fun as possible with the snaps.
Direct The Followers Here



It is always important to lead your audience until you have them where you want them to be. A huge part of marketing has to do with encouraging people to actually engage with the brand. When they spend a lot of time doing that, then you end up seeing great sales results.
Traditionally, social media require the followers to add some steps to enjoy more content. Sometimes you click on links that take you to a new site or store.
For Snapchat, the design is in such a way that the followers remain within the platform for a long period. There are new ways in which one can integrate the content of the brand with different eCommerce features without necessarily leaving the app.
The platform has also found new ways in which the users can explore different brands and locations. This includes making phone calls, making reservations at restaurants, or even calling cab all within this app. The above are just some of the opportunities that a brand can use to get that authentic Snapchat experience.
Regardless of how experienced or inexperienced you are in Snapchat marketing, there are so many ways your brand can shine. There are many opportunities that are yet to be tapped into.
Snapchat have their own algorithms as well and it determines what the users see in the 'discover and friends' tabs. This is aimed at making the experience for every user to feel more customized and reasonable.
An example is when a certain user views a specific friend's stories frequently. Snapchat then pushes the content to the top of the feed often. This in a way encourages the users to come back for more of the kind of content that they like. The algorithm also surfaces the shows and stories within the discovery tab that users may not have seen, but could be interested in. The interest is usually determined by the kind of content that they may have viewed previously. It may be wise for brands to dedicate someone to handle Snapchat marketing exclusively to make the desired impact.
Snapchat Marketing