So, how do you make cool, like motion graphic intros for your Youtube videos, also known as bumpers or logo stings? I'm gonna share with you my best tips and resources, coming up. (camera shutters and slow beats) Hey, what's up guys, Sean here with THiNK Media TV, help you go further, faster in media. And in this channel, we do tech gear reviews, video gear reviews and Q & A videos just like this one. So, if you're new here, consider subscribing. Mark asks, "Can you teach us how to do your intro and outro?" Mark, thanks so much for the question, yes. Mark, for this intro right here, (camera shutters) and on this intro right here from my channel, Video Influencers. Those actually come from "videohive.net," and I'll put a link to the site in the description below.
Now, what they actually are is they're projects that you can buy for After Effects. And so, I do use After Effects. I have the Adobe Creative Cloud, like the entire suite. And so I use After Effects but they're pretty easy to do, because you download a project that you want, maybe it costs $15 or $30 off of Video Hive, and then you just add in your logo and you just customize it to your liking.
And so for the THiNK Media TV one, that's actually a little more complex because I got the basic project off of Video Hive, and then I added in photos that I hand curated from actually mostly "Unsplash.com," which is a really cool stock site that lets you have the rights to the photos to use for anything at all, as well as a few other stock photography sites and things like that.
So, I'll link up those resources in the description below as well. But, another example of how you could create an intro is this, from my lifestyle channel, Sean THiNKs. (camera shutters) That one I actually just created in Premiere, so I just kinda like cropped video clips and I used Photoshop a little bit. But one of the things that actually makes your intros pop too, is sound effects. And so, I actually grab those sound effects off of the YouTube library. Those are free, the audio library. Or, the Envato site, Audio Jungle. So, Envato is like the top level site, Video Hive and Audio Jungle are like sisters. But, when it comes to creating intros, there are other options. Probably the most cost effective way and least technical way, is to go to "Fiverr.com," and if you search YouTube intro or video bumper, or logo sting, a whole bunch of different options will pop up. You just pay $5 and then they'll put your text, or put your logo inside of kind of the same thing. It's like they do it for you.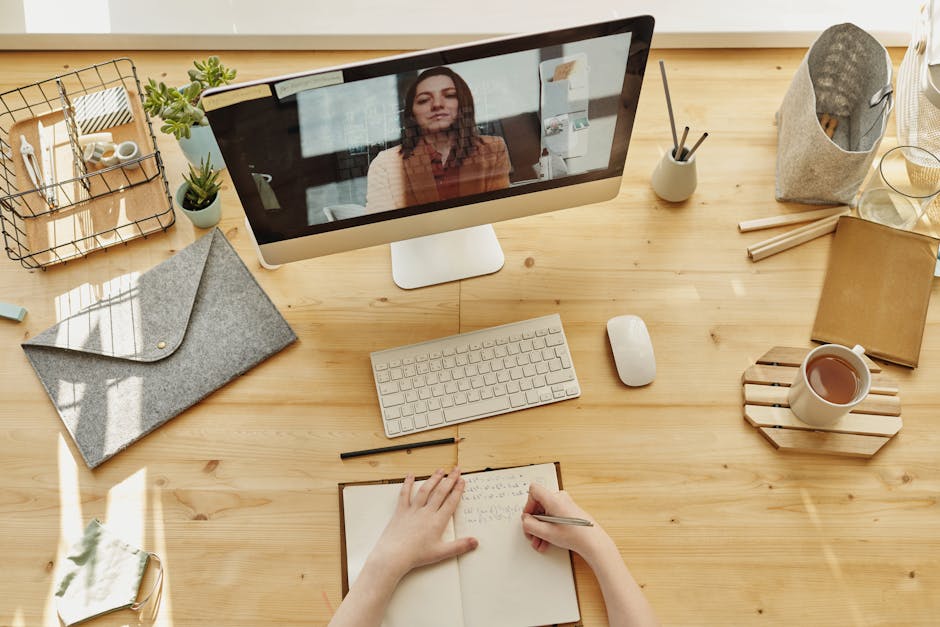 That's not gonna be the most custom, it's not gonna be the most unique, but it's definitely a very quick path to get pretty solid bumpers done for your YouTube channel. And then, as far as this outro as I shrink into the outro right here. This is actually just a Photoshop design that I put together. I just put a static image where the video can shrink on top of it, and then just designed it in Photoshop, so it's kinda like an evergreen way to end each video. And I do this the same across THiNK Media TV, Video Influencers and Sean THiNKs as well.
And so, designed this in Photoshop. If you need a designer to do it, you could probably just screenshot my video and say, "Hey, put my website here and my free download, if you wanna do something like that, here," and use that as a template, or just design something like it. But eventually, it's just a flat image and then the video just pops over top of it in editing. Question of the day, how did you create your YouTube bumpers? Do you have any recommendations of sites or resources? Post those in the comment section below and remember, that actually some of the tips come from you, the THiNK Media TV community.
So definitely connect with everybody in the comments section. So, thanks so much for checking out this video. Definitely subscribe for more videos just like this and if you haven't grabbed the THiNK Media TV Video Gear Buyer's Guide, it's a free download I put together with the best cameras, lighting, audio for any kind of budget, you can grab that for free. I'll link it up on the YouTube card as well as in the YouTube description below. Until next time, THiNK Media TV is helping you go further, faster in media. Keep crushing it and we will talk soon. It captures like high quality screen captures of your video of your screen. ♫ Things, things, things. For weekly cool videos..