Social Media Marketing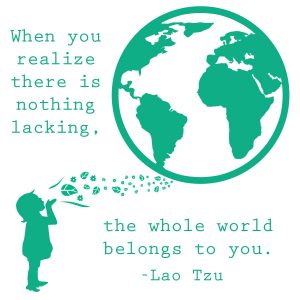 SEO or Social Media Marketing, which approach should you take? Establishing your business online is not child's play; it requires lots of planning and work. The online world has become very competitive with every business looking to expand their services online; you can find almost anything you want online. Let's take a service like house cleaning for example, if you search for house cleaners on Google or Yahoo you will find a result of over hundreds of businesses that offer that service in your area or not too far from it.
Now when it comes to search engine searches not many people actually take the time and look through all the different results, chances are your customers will look at the first 3-5 results and decide from them. The reason for this is no one really has the time to go to lower searches when the market is so competitive, most of the businesses offer similar services at similar rates. An added bonus to your website being on top is that it shows customers that you care about your brand and business and of course Google trusts you.
Just having your website on top of search engines is not the only way to drive traffic to your website there are other means in which that can be done. Since businesses started to shift to the internet many different forms of internet marketing have been introduced from the more recent social media marketing to the old affiliate and e-mail marketing. Each of these marketing strategies has both their benefits and cons. Which strategy should you choose, well in order to decide that you need to look at your budget first and then your target market.
If you are not limited to budget then to get the most of the internet it is better to use as many marketing schemes as you can online as it will only drive more traffic and business your way. Smaller businesses need to take a more cautious approach as they are limited on budget and that is why they should invest in the most important form of online marketing SEO.
SEO, drive business your way
SEO is one of the top most effective forms of online marketing. Yes, there are other marketing schemes that may be just as effective but SEO will help your website gain traffic in the most efficient amount of time. If done properly it can generate traffic to your website that will see your sales skyrocket fairly quickly. This however is not easy, for a proper optimized website for search engines it is important to have a user friendly website, content along with meta tags that promote the service you provide through keywords, along with constant link building to maintain your status as the top ranking with search engines.
To achieve this there are many firms that specialize in SEO and can help you achieve your required ranking on search engine. The price can seem a little steep, depending on the firm, but it is more of an investment than an expensive as it will help drive business your way due to the increase in traffic. SEO should be planned from the start of website development; the website should be designed so that it is optimized for SEO so that means not a lot of flash or Java script, a plain simple website would suffice no need to go overboard with it. Highlight the services you offer in the content of the website, use the keyword you are looking to get searched on at about 1-2% keyword density for proper optimized content. SEO will help you get relevant leads from search engines and help you climb rankings all the way to the top of search engines.
Social media marketing socializes with clients and gain new leads

The social media craze has really picked up in the past decade as more and more users join to socialize, why not businesses also. From about 2007 businesses started to properly market themselves on social media networks such as Facebook and Twitter and saw an increase in brand loyalty, generated more leads, and it also helped them develop their products to fit the need of their clients.
Businesses could easily interact with their clients on social media and get both negative and positive feedbacks about services or products and can improve their services using the feedback they get. Having a social media presence also gives your client a friendlier feel to your business, it shows them that you are approachable and if they have any questions or concerns they can just contact you on social media. That is why it is also important to stay active on social media once you have established your business there, you can drive away clients if you do not respond to their queries or concerns.
Many social media marketing platforms now even let businesses advertise their services on them, Facebook and YouTube both let you advertise to a target market which would be interested in your services. With the advancement of social media it has become a major part of the company's internet marketing strategy as it has helped their business expand and generate revenue from another medium.
So when looking at the two SEO and social media marketing are used to target audience on different mediums, SEO is to gain traffic from search engines while social media is to gain traffic from social networks. If you are a start up business it is important to invest in SEO first as social media is not as effective as search engines when it comes to searching for services online. Social media marketing is something you can work on later on once your business has started to pick up to socialize with your client and possibly gain business from new clients from social media.
Social Media Marketing