Looking For Information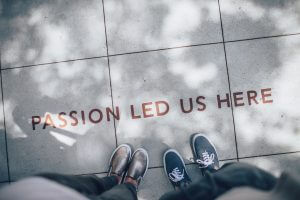 Bounce rate is a very important metric when it comes to Google analytic but it is widely misunderstood. There is a healthy bounce rate and this is what you should aim for. When you have a higher bounce rate, then there are things that can be done to remedy this.
What it is
Bounce rate can be defined as the percentage of the page sessions. This means the sessions that a visitor actually left the site without any interaction with it. To make it easier, think about it as someone coming to the website and exiting without first visiting any other page on the same website. The bounce rate is a percentage of the people who do this.
Checking the bounce rate
Your website has many bounce rates, but you can check the overall one. Each pages' bounce rate can tell you the number of those who came to the page and then bounced off as a percentage. In addition, you can know the bounce rate of every device. You can know what percentage bounced off on computers, tablets, or mobiles.
The bounce rate of a website can be determined by different factors. This may include the traffic that you attract. There are people who come to the website in search of information while others come to look for the business itself. People who happen to be more familiar with the company tend to have a reduced bounce rate than people who are looking for information.
The traffic source can also determine the bounce rate. If your visitors originate from search results on Google, they may bounce less than those from social platforms like Facebook may. This has to do with our mind frame.
The pages that people land on also affect the bounce rate. When they land on the blog pages, then the bounce rate may be higher than when they land in service and product pages. The homepage does not always have a high bounce rate. However, giving links to old blog that may not be linking to other things on the website could give you a higher bounce rate.
The layout and the design of the website can also affect your bounce rate. When a site is too hard to navigate, when it is too old fashioned of confusing, then you can expect a high bounce rate. It is therefore important to have a clean and easy to use kind of website and optimize it for mobile. The site should be visually appealing.
Message clarity is also quite important. It is very important to make the target audience understand what you do. Usually, people are distracted and sometimes very busy. This means that if they are not able to find what they want, they will not stick around trying to locate it on your site but will try somewhere else. This is a great cause why bounce rates are over the roof.
It goes without saying that usability and speed can affect the bounce rates. When a website is too slow to load it means that the bounce rates will be high and the conversion rates very low.
The bounce rate of any website should be below 40 percent. When it is over 55 percent, then you need to improve and get it lower. A rate that is over 90 percent or lower than 20 percent indicates that there is a code installation or tracking error. This rule is quite wide. In some situations, it may be fine for the rate to be much higher than this.
Why your website could be having a high bounce rate
You should not be worried if your rate is over 40%. There are legitimate reasons why you could be having a bounce rate that is high and they include:
• Social or paid traffic
When you pick a percentage that is high from different social media platforms or from paid ads, then you should know it could affect the bounce rate average. This is because the visitors from such sources tend to bounce more than the others like referrals, direct traffic, and organic search.
When the bounce rate for paid ads is very high, it means that you need to check your targets. It may mean that the ads are attracting the wrong traffic or are showing some of the phrases, which do not match the business. It may also mean that the landing page is not good enough to turn your traffic into possible clients.
Every site should try to figure out how to keep social traffic interested and check if there are issues with mobile responsiveness.
• Traffic directed to blog posts who are looking for information You may already know that writing great posts is a great way to attract traffic. However, this traffic is usually from people who are looking for information, not visitors who have a high commercial intent. This means that when traffic gets directly to blog posts, the bounce rate tends to be higher than the traffic directed to a home page.
You need to find ways in which traffic can stay on your site longer. One of the ways is to add relevant internal links to different blogs to allow the readers to get even more information on a topic of interest. Another amazing way is to have a call to action at the very end of each blog. Understand that most people who search for blogs are looking for information and may not be ready to make a purchase. Pitching the product may not really make a difference to them. You can therefore consider giving them links to more information about the subject in the blog.
• Mobile traffic looking for information This is another legitimate reason for a high bounce rate. When you get visitors from a mobile device, then there is chance that they will bounce more and this can affect the average bounce rate.
Looking For Information