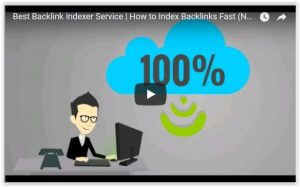 You know you are writing good SEO copy if no sentence looks like it was constructed to especially accommodate the keyword. You can tell these types of sentences because nobody can understand them.
Even if the search engine spiders find them friendly, difficult to read content is only going to have your visitor moving on to another site (possibly your competitor's) after they decide that your writing doesn't make any sense at all.
Writing in a natural but informed tone that is not too structured or crammed with keywords is the best approach to creating excellent SEO copy.
SEO Content Creation predictably give you first page results drive lots of traffic to your website
1. What is this person looking for?
2. what problem are they trying to solve?
3. What solution do they want?
1. Information Queries
what is ____ ?
how to _______
2. Comparison Queries this vs. that
3. Transactional (ready to buy) buy [brand name product] analyse ranking results for the keyword:
follow majority:
blog posts
product pages
home pages
SATISFY SEARCH INTENT
So a search on Google and look for common themes. example: first three results articles – create an in depth article. informational keyword – informational articles content can be different types (not just blog posts)
Create a page that is substantially different and much better than what is ranking. Find out what your competitors are doing, and do other things Analyse the weaknesses of your competitors  High word count is good. Get the average of your top five competitors and double the length for your content.
Make your content easier to read and digest.
headers
bullet lists
multimedia
block-quotes people are repulsed by big blocks of text. Simple and easy to read content. Write for the consumer and not the expert (unless the consumers are experts)
Design and User Experience so many people are focusing on Monetization rather than User Experience searchers are looking for a solution – help them if you give them the value they are looking for then you may be able to sell.
Internal and External Links Get that good understanding of your competitions' strengths and weaknesses and then design your strategy to overcome the competition. It's easy to differentiate your content by being create and drawing upon your own ideas and experiences which are going to be different from everyone else.
Unique case studies with data niche relevant case studies: "your niche+ case studies" no case studies in your niche? great – take advantage Relevant Stories – brainstorm your experiences no experience? Compose or "borrow" a story
More Media Types images, graphics, video, audio, pdf, use your imagination you can blow past your competitors with lots of different media All your content on your site should be 100% unique
How to make it better than your competitors? ADD MORE VALUE if your competitor has a 2,000 word article – create a 4,000 word article If your competitor has product or service pages you need to create your own that are BETTER than your competitors.
Some Tactics: Write for a middle school student. – https://www.online-utility.org/
it's not about showing off your knowledge. It's about how you are going to help the person reading the content.
Grammar & Spelling – clean it up Short Paragraphs 1-4 sentences Keep Content ABOVE THE FOLD Stuff that pushes the meat of the content under the fold is usually a distraction. Use HEADINGS that tell a story. people scan content – headings tell them what it's about without reading
PATTERN INTERRUPTS
Multimedia
Bullet Points
Numbered Lists
Influencer Quotes
Gated Content
Quizzes
Polls
Remove DISTRACTIONS – respect your user's attention remove anything that will interfere with your user getting their problem solved.
Page Level Optimization:
Content must be high quality.
Keyword placement (url, title, first sentence and a few times in content)
Keyword Variations (use suggestions and kw tools to find related terms)
Page Load Speed must be good
Site must be Mobile Friendly (responsive)
Add some External Links to trustworthy authority sites
https://smar7apps.com/the-pixel?utm_source=smar7-family-2019